#2 – Mama Had a Baby, Mama Had a Cat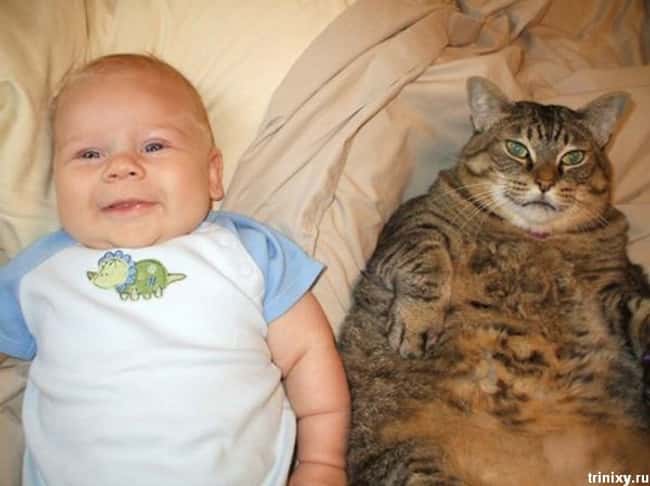 Who said that cats don't resemble babies sometimes? Just look at this she-cat in the photo above. She looks the same as this cute baby!
We only wonder did this cat became so fat because she ate all of the baby's food or there is another reason for her being fat.
Pages: 1 2 3 4 5 6 7 8 9 10 11 12 13 14 15 16 17 18 19 20 21 22 23 24 25